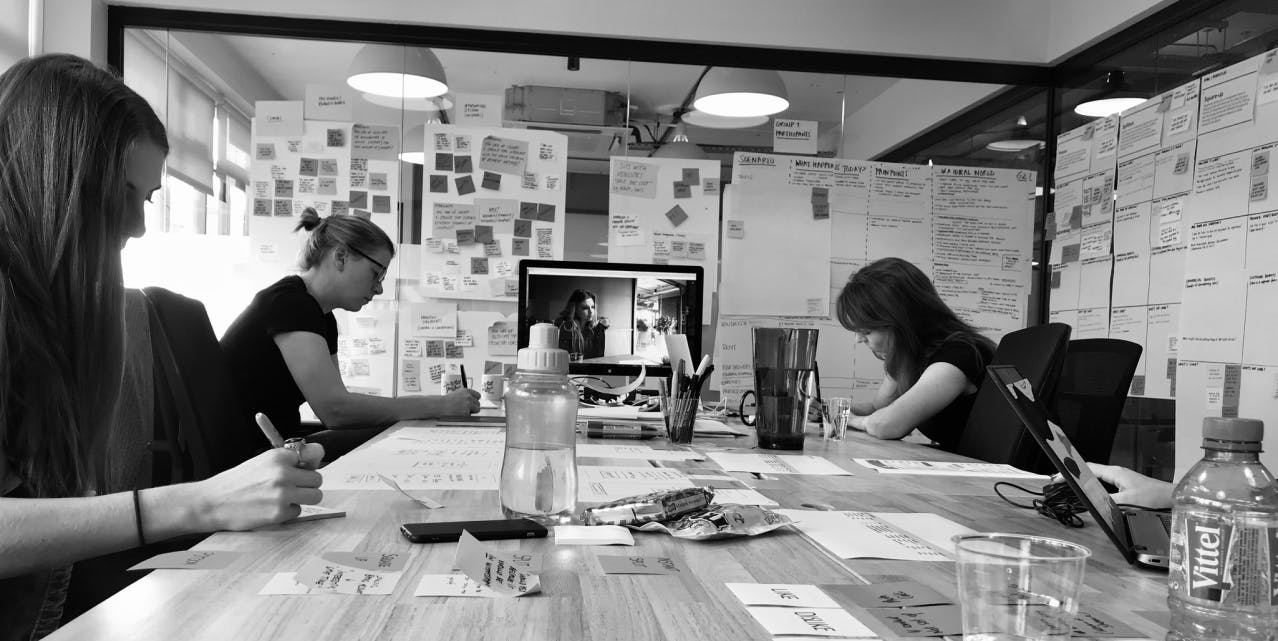 We are a fractional consulting team: a new way for companies of all types to get support from ultra-experienced business strategists, designers, researchers, technologists, marketers and more.
Retained+
Expertise on-tap for modern business needs.
For a flat monthly retainer, we provide specific and ad-hoc advisory support, plus intensive specialist support when you need it. For the first time, you can buy in exactly the team of experts you need, for the amount of time you need them, and get seamless access to additional skills and resources when needed.

You might need a couple of days a month of a strategic advisor, a week each month of a lead experience designer a CTO, CCO or CMO... even a full advisory board. We'll fit the team to the need, and of course, it can flex over time – and we can engage with you at a company level, to support a specific team, or to help a specific individual.

Our regular engagement with you means that if you need more intensive support for a specific initiative, we can put together the right team because we'll know you and how you operate. There's no wasted onboarding time, misaligned objectives or mismatched approaches, and we remain able to offer objective advice and new perspectives.

Of course, for some companies, expert advisory support is all you need, so from the cost of a junior team member, you can get practical help, rapid feedback and strategic support from a network of world-class experts with decades of experience.

And where you need high-capacity delivery support – like the build out of a major new technology platform – we have a network of partner companies that we trust. We'll refer you to them or onboard them for you, with no hidden fees or commissions.
Project+
Bespoke specialist teams to make critical projects a success.
Here, we start with an intensive programme of work to address an immediate, pressing need, shaping exactly the team you need for the challenge at hand. The all-senior nature of our network means that team is likely to be far smaller, and work far faster, than you might expect.

What makes our approach different? When the initial engagement is complete, we stick around to make sure you get maximum value from the work done. We remain on-hand as advisors long-term or for an agreed period to ensure you're fully supported with taking it forward. And of course we'll always be available to provide further intensive support if you need it – with no time wasted in onboarding someone new.
Strategy-shaping, problem-solving, market-defining, idea-generating, future-making. We're built to fuel tomorrow's leaders with the extra brainpower they need to get there.
A high-value only approach
Why are we fractional? Here are some of the biggest-ticket benefits:
Need expert help to move forward confidently?